What is BigBlueButton?
BigBlueButton is an Opensource online web conferencing system to support online learning.  If you havent heard of BigBlueButton you may have heard of similar commercial systems such as Adobe Connect or Blackboard Collaborate.
When hosting a web conference using BigBlueButton you can share audio, video, slides, chat, polls and Desktop activity.  Version 1.0 brings some of these features to the app for the first-time and also improvements to stability, localization and increased LMS integration (Learning Management Systems).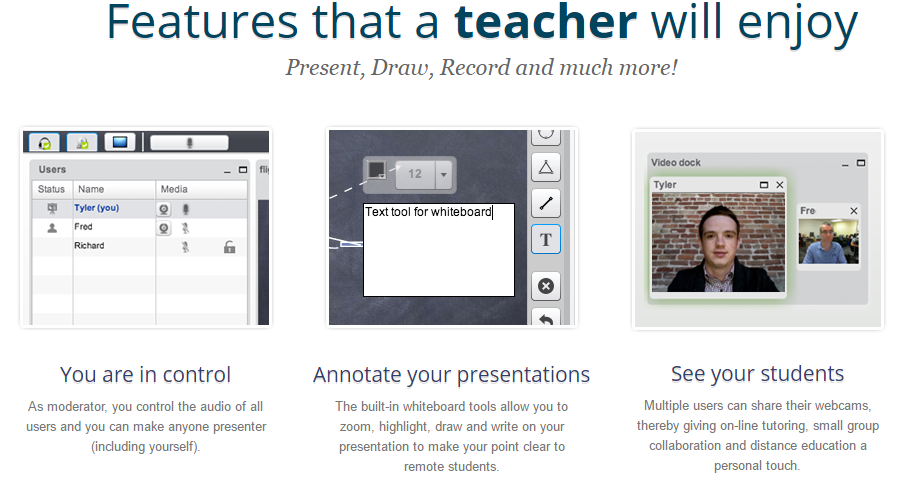 BigBlueButton has also been integrated into Moodlecloud.
How could I use BigBlueButton in ministry?
Having an opensource tool available to deliver online web conferencing provides you the opportunity to connect with remote learners online at a more engaging level as an instructor or course facilitator. It enables students to interact with course content and the instructor or other students.
It makes the learning experience more personal as each participant can participate via audio and with their webcams.
BigBlueButton is ideal for a ministry providing training to staff/volunteers or remote training of partners and students. But it can also be an ideal online meeting place for connecting remote workers and missionaries on a regular basis.
The video below shows how a presenter can use BigBlueButton: