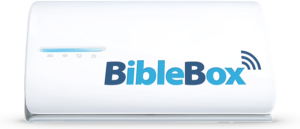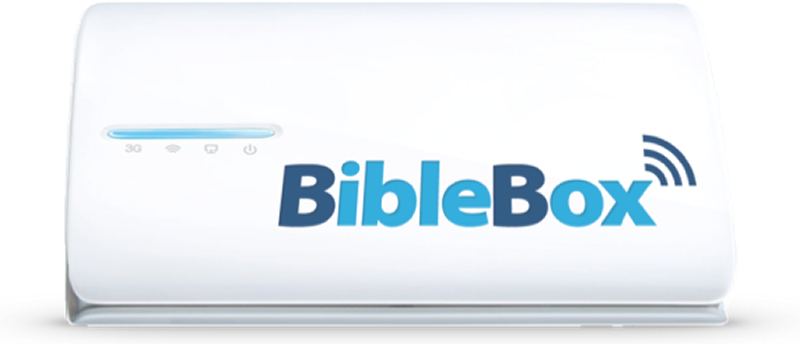 The BibleBox is a portable wifi device used to share Bibles and other resources across wifi.  There are hundreds in use around the world, particularly in locations where Christians are isolated or don't have free access to Bibles or discipleship material.
Here is a short video from Marty Lange which demonstrates how to connect your Android phone to the wifi network created by this portable BibleBox.

Powering up and connecting to the Biblebox from Martin Lange on Vimeo.